20 Comments
I was planning a post for yesterday, but life got too crazy with work, and then a power outage. **funny story – I had been complaining on Monday about how hot it was, and it was reallllly hard to get my work done in the sweltering heat, so yesterday afternoon we finally got the air conditioner put in my room, and not 10 minutes later, the power went out due to high winds/a storm.  later, on the phone talking with my sister, she said, "Well, at least it's a little cooler outside now, so you can open your window to sleep"…yeah, if the air conditioner wasn't already in! 🙂  Very sadly, the power didn't come back on until around 11:15 p.m. last night.  I had priority work files that needed to be send back, so I had to wait up for the power to come back on to get them sent, and of course I was tired, so no blog.***  But I slept very comfortably last night after I turned the air on for a few minutes.
Went to the chiropractor again this morning.  My back is feeling fairly good for the most part (I'd say  the pain is only a 4 out of 10, with 0 being no pain and 10 being the most imaginable), so I'm hoping it just continues to feel okay for this weekend.   This weekend, I am going with my sister and brother-in-law to do a concert a few hours away.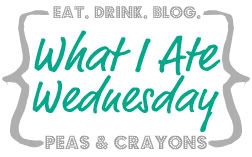 Here are some random eats:
Make your own cereal?  Yep!
sweet potato spinach dip
And this is going into my meal rotation because I love it so much (my whole family does actually)
Smashed Sweet Potatoes with Seasoned Kale
How to make smashed sweet potatoes?
1. Get a VitaMix or other high-powered blender.
2. Bake/microwave sweet potatoes that are washed and any bad spots on the skins removed, but keep the peels on
3. Blend potatoes with a shake of cinnamon/a dash of milk until super creamy, using the tamper to get everything moving.
4. Scoop on plates.
How do you make the seasoned kale?
1. Tear kale into bit-sized pieces.
2. Add about 1 teaspoon of coconut oil to a frying pan.
3. Add a few handfuls of kale along with a tablespoon or so of nutritional yeast, some black peeper, and a few grinds of sea salt.
4.  Stir everything together until warmed and just slightly wilted.
5.  Serve.
In other non food-related news, I am trying to limit my use of the hair straightener this summer.  My hair is naturally curly, but I probably straighten it about 50% of the time because I sort of think it makes me look older (I know- I'm nearly 28, I should soon start to appreciate people thinking I'm younger, right?) when it's more "tame" and sophisticated looking.  Also I have thick hair and when it's curly it just seems like there is so much more of it than when it's straight.  But I think the frizz and the curl pattern will actually improve if I don't keep straightening it.  So that's my little summer beauty goal.  Just let it be and go with the flow, and if all else fails, grab a ponytail holder 🙂